Hotel Consul - Sofia
Hotel Consul - Sofia is a stylish 3-star family hotel. A favorite spot for for locals and visitors alike, the hotel offers the comfortable and relaxed atmosphere of the small family hotels.
The hotel is about 10 minutes drive from the Sofia airport. It is located in a developing business area in the northeastern part of the city, close to the Sofia ring road. The hotel disposes of 5 apartments, 5 standard rooms and 2 deluxe (executive) rooms.
Shortly about us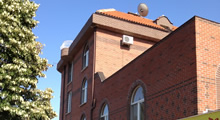 Great Location
Hotel Consul - Sofia is located next to the Botevgradsko Chaussee Blvd, which makes the access to the city center really easy: the distance to the Vasil Levski monument and the Sofia municipality is less than 4 km. Just 6 km from the hotel, in Mladost district, is situated Business Park "Sofia". The way there is easy and away from the busy traffic of the capital.
Perfect service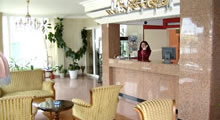 Comfort and Convenience
The hotel offers to its guests a variety of additional services: room service, safe at the reception, free internet access, minibus rental, laundry, ironing and professional cleaning. We offer as well a free parking for our guests. We accept all the major credit cards.